Additional F&B Promotion 2020
Featured food and beverage promotions in Grand Serela Yogyakarta for 2020: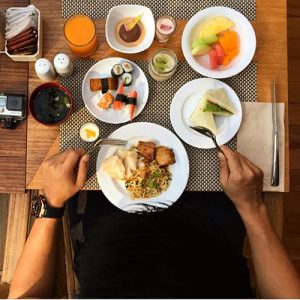 Additional Breakfast
IDR. 50.000,-
Feel the energy to start your day with the great breakfast in Grand Serela Yogyakarta, with a mix of American and Indonesian style on the menu. It is the perfect way to begin a day of activities in Yogyakarta, either for business or for a fun leisure!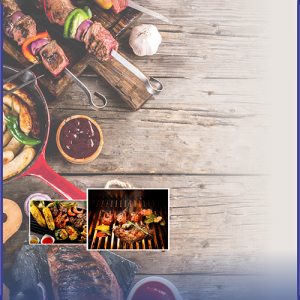 BBQ Dinner
IDR. 65.000,-
Are you feeling a craving for delicious barbeque or are you looking for a great barbeque dinner during your visit to Yogyakarta? Then hop on to the delicious train on the weekends with our very own BBQ Dinner, every Saturday Night. The perfect time to gather up some friends and enjoy a lively, BBQ-filled weekend night!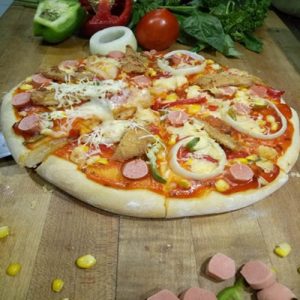 Special Adreena Pizza
IDR. 45.000,-
Pizza might not what you think when you want to enjoy a traditional Yogyakarta menu, but our Adreena Pizza is just too good to pass up! With a heavenly combination of crispy, crunchy crust and dough with delicious mushroom, onion, mozzarella cheese, beef sausage, and tomato toppings, this is one that you should not miss.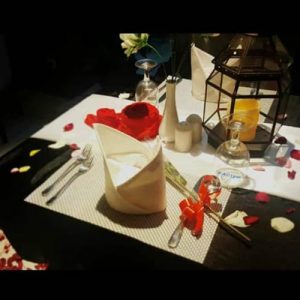 Romantic Dinner
IDR. 250.000,-
Book our Romantic Dinner and feel the unforgettable romantic atmosphere building up with your special someone as you enjoy the sweetness chocolate truffle and the strawberry panna cotta, or when the conversation gets lively while you enjoy the delicious grilled chicken breast with a glass of sparkling wine.